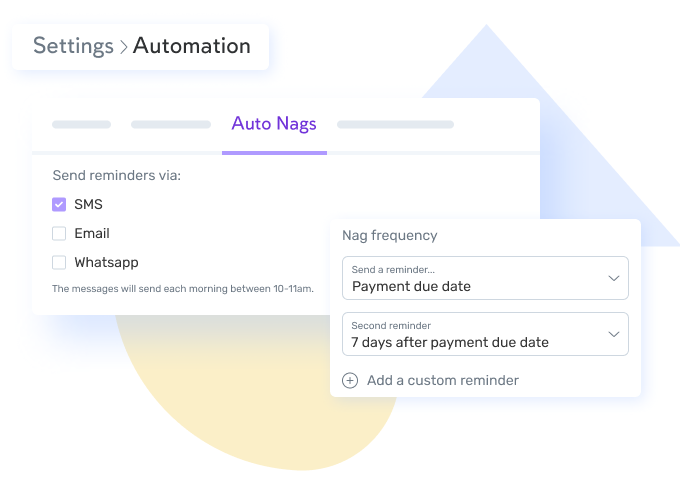 Automated aid with getting paid
It's the end of the month and, along with all your other tasks, you have to go around checking in with various customers to see who has and hasn't paid you yet. Who has the time? Let us do it for you. Our system will automatically detect invoices that haven't been paid yet, and the nag feature will send automatic email or text message reminders to the customers who need them.
Not ready to go fully automated just yet? The nag feature can also be used manually. Just select a customer and a time interval (3 days before the due date, a week before, etc.) , and the payment reminder will go out when you've set it to.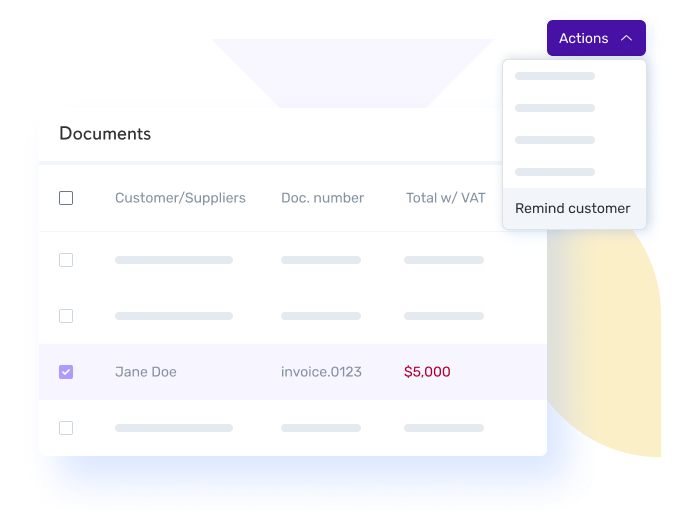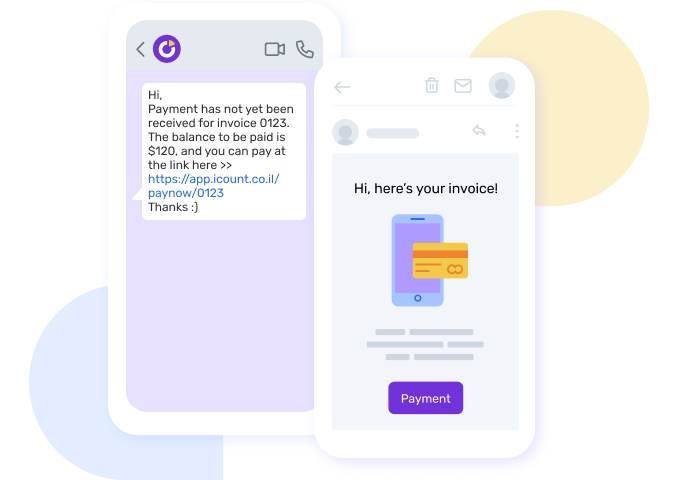 Our nag feature knows that credit cards are the fastest, most convenient way to get paid. That's why we allow you to create an optional credit card payment link to be sent to customers along with their reminder. That way, they can pay right away.
Let's get down to business
Our system is so good you'll have to see it to believe it. That's why we offer a 45-day free trial with the full suite of features.